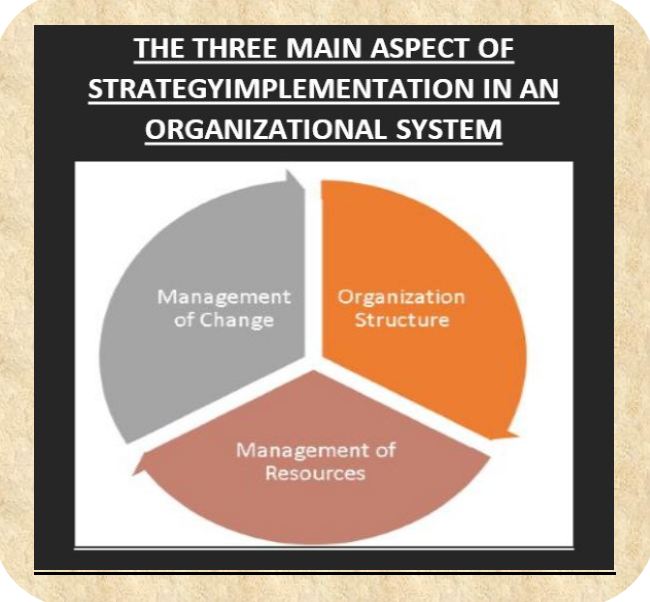 These three aspects of strategic action listed below are likely to form part of the process of strategy implementation in an organizational system:
Organizational Structure
The management of resources
The management of change
1.ORGANIZATIONAL STRUCTURE
Organization structure is premised on involving more than a handful of people, there is a clear need to share the duties and responsibilities in some way in which an organization is classified into a different category of sections, with the head at the top e.t.c
2.MANAGEMENT OF RESOURCES
The implementation of the strategy has implications for the resources that an organization deploys. Any change in strategy inevitably means changes to the management of resources. The management of resources could be classified into three levels:
1.Corporate Level :
Strategic resources decision is centre on the allocation of available resources to the different constituent parts of the organisation.
Business unit Level:
Here decisions for business units are likely to centre on determining what resources are required to achieve the chosen business strategy. Different strategies are likely to call for different emphasis in terms of the relative importance of the various activities of the business. e.g porters value chain.
3.Operational Level:
Most organization are subdivided on the basis of functionally based activities.it is through these functions that overall strategy is implemented.Operation strategy i.e operations,marketing,human resources,IT,finance,Rand D e.t.c . An operation management strategy would include consideration of the of process, range of products and services capacity decisions, layout e.t.c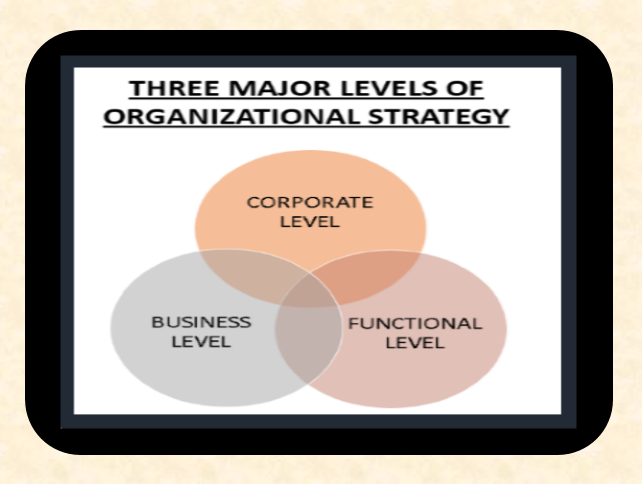 3.MANAGEMENT OF CHANGE
Successful Strategy implementations require the successful management of change. And this may be useful for us by considering strategic management as the process by which an organization is matched to its organizational environment, which is changing all the time.
Nonetheless, in order to survive, an organization needs to pursue strategies to keep it in step with the changes in its environment. Above all, change managers need to choose strategies for change which are appropriate to its organizational situations.
You can see more of our management training, business, and marketing materials HERE.